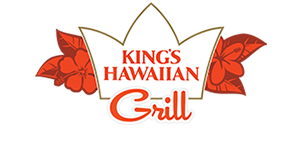 Challenge:
King's Hawaiian was already a fan-favorite for sports aficionados. But our client wanted to knock it out of the park and expand their consumer base within the sports enthusiast marketplace – like stadiums and racetracks. They needed a brand activation strategy that could take advantage of this captive audience.
Strategy:
We developed a plan for integrating King's Hawaiian into the stadium concession experience – from free-standing installations to fully-integrated branded destinations – at iconic sports stadiums and racetracks all over the country. With our experience creating concession activations and our history with larger sports venues, it was a win-win.
Solutions:
We put our game plan in place. We negotiated concessions footprints – across baseball, football and NASCAR. At the same time, we were hard at work developing creative concepts, customized for each team and venue's unique audience. We launched both indoor and outdoor concession experiences dubbed "King's Hawaiian Grills" – designing and overseeing both the buildout and the menu which featured regional specialties. In the end, everyone got the sweet taste of victory.