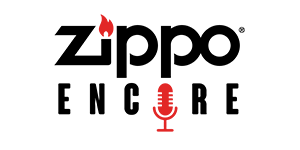 Challenge:
Zippo asked us to help develop their global music program over a decade ago. They were moving into several relationships with rock festivals and wanted us to position their iconic company as an elite lifestyle brand. Zippo challenged us to leverage events, social media and content – all to elevate their connection with fans in unique, edgy and unexpected ways. It was time to hit the stage. 
Strategy:
We've used our extensive industry contacts to facilitate strong partnerships with some of the world's biggest music festivals, artists and multi-city music tours. Evolving with new trends and styles, we've created and continually reimagined immersive and engaging ways to give fans unrivaled experiences and access – only from Zippo. That's how you bring down the house.
Solutions:
We created a powerful platform under the banner, Zippo Encore. A nod to raising lighters toward the sky during the encore, this program has become more than a simple sponsorship. We elevated Zippo's social properties, generated on-site sales, and engaged fans at the hottest tours and festivals here in the US, UK and EU through strategic integrations. We partnered with rock superstars Slipknot, Korn, Stone Sour and Shine Down, and country artists like Lee Brice, Jarrod Neiman and Granger Smith. We built pop-up stores with event-only exclusives. We even constructed a larger-than-life spin wheel that routinely boasts lines 100 people deep. Turning, engagement up to 11 with "surprise and delight moments," we conceived of the Zippo Hot Seat, which rewarded lucky consumers with the chance to view performances from areas normally reserved for VIPs. And we also offered fans the chance to create a custom-designed lighter that earned them a pass to a mystery acoustic set (Zippo Sessions) or an autographed guitar. The biggest mic drop? It's yet to come.  
98,000
Lighters
Sold
in the
US/EU
6,894,000
Fans
Reached in
US/EU
79
Music Festivals
8
Music Tours
363,269,859
Media
Impressions